Open 7 Days a Week, All Year Round!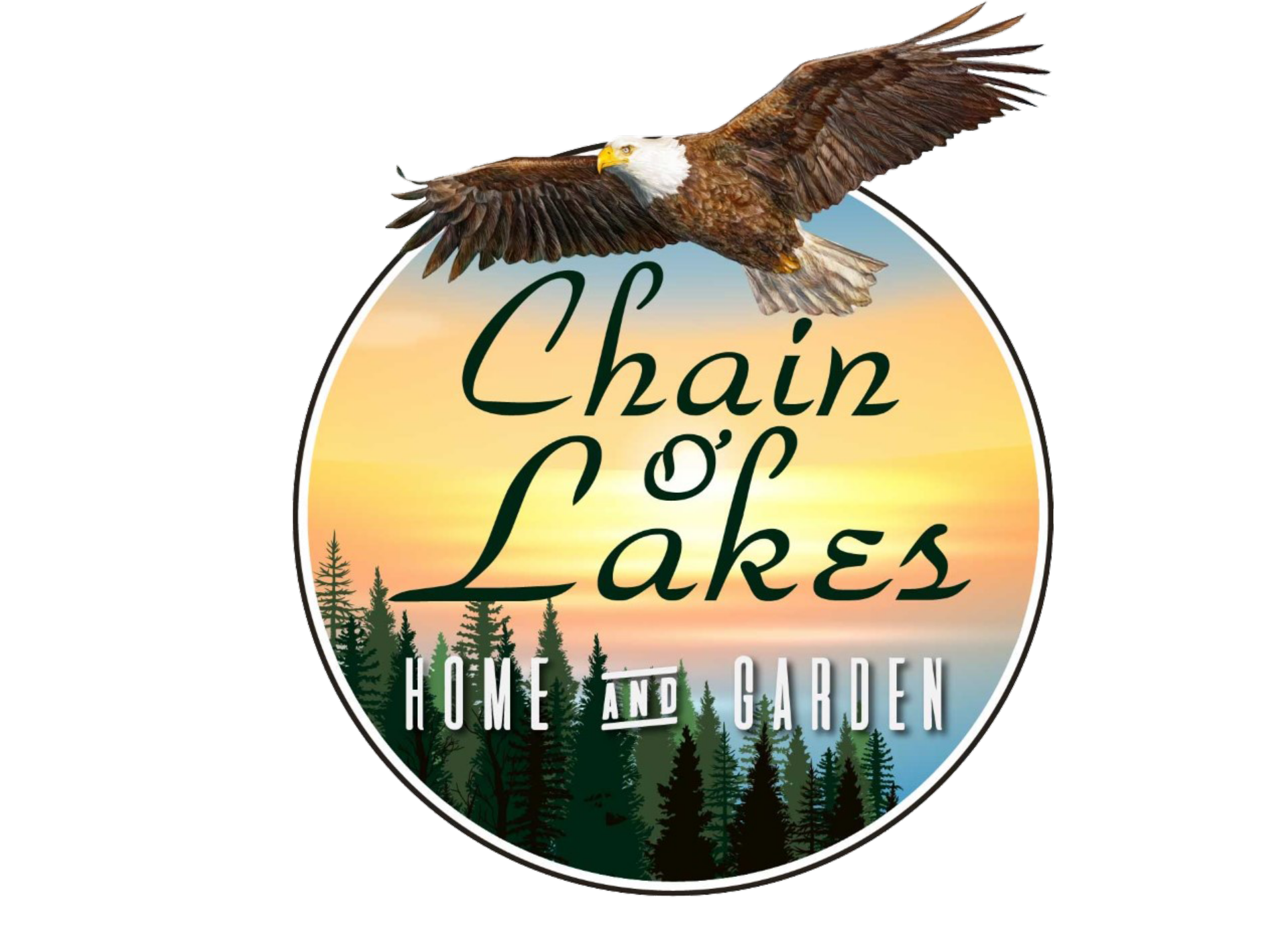 N2270 State Road 22
Waupaca, WI 54981
FALL HOURS: Monday - Friday: 8am - 5pm | Saturday: 9am - 4pm | Sunday: Closed
Contact Chain o' Lakes

N2270 State Road 22
Waupaca, WI 54981
FALL HOURS: Monday - Friday: 8am - 5pm | Saturday: 9am - 4pm | Sunday: Closed
Contact Silver Mist Garden Center
Acalypha - Chenille Firetail
Chenile Firetail
Inferno - NEW 21 Foliage
Agastache
Poquito Blue Dark
Poquito Butter Yellow
Poquito Orange
Ageratum
Bumble Blue
Bumble Asst. Lav/Blu/Sil
Aloe
DsCole Collection 6 Varieties
Angelonia
Angelos Asst. /BlnWht/Lav/Bi-Color
Angelos blue white MALM
Archangel Raspberry Split
Antirrhinum
Dragon Asst Butter/Peach/Rose
Argyranthemum
Grandaisy Asst. Yel/Pink/Red
Sassy Red
Artemesia
Parfum D Ethiopia
Sea Salt Fanci Filler
Silver Makana z9
Asclepias
Monarch Promise 21NEW Upright
Bacop
Mega Copa Pink
Mega Copa White
Begonia
Bossa Nova NtFvr Papaya
Bossa Nova Orange 21 Use Baskets
Bossa Nova Red
Bossa Nova White
Bossa Nova Yellow
Doublet Red
Doublet Rose / Red / White
Doublet White
Dragon Wing Pink
Dragon Wing Red
Hiem Borias
Hiem Solenia Choc Orange
Hiem Solenia Velvet Red
Hiem Solenia Yellow
Illumination Apricot Shades
Illumination Lemon
Illumination Salmon Pink
Mistral Yellow
Rex Series
Dibs Thin Mint
Dibs Tuxedo
Veg Canary Wings
Veg I'Conia Portfno Sunrise
Veg I'Conia Upright Sunshine
Whopper Red Bronze Leaf
Mexican Gold TRAIL 18"
Mexican Gold Jumbo
Painted Red Bee DanceMOUND 11"
Pretty In Pink
White Delight SEMI TRAIL 18"
Bracteantha
Cottage Ice
Mohave River Apricot/Red/Pur
Calceolaria
Calynps Orange Pocket Purse
Canna
Sunsrise Asst ORA YEL LEMON
Celosia
Kelos Fire Bright Asst Red/Ora/Yel
Cleome
Clio Pink Lady
Clio Magenta
Coleus
Alabama Suset
Beckwith's Gem
Burgundy Wedding Train
Coleosaurus
Color Clouds Honey Bear
Color Clouds Hottie
Color Clouds Valentine
Chocolate Drop Colorblaze
Colorblaze Wicked Hot
Colorblaze Wicked Witch
Dark Heart
Dipt in Wine
Fingerpaint
Fishnet Stockings
Flamingo
Flme Thrower Chipotle
Flme Thrower Habanero
Gays Delight
Glasswork Rosette Asst DGI ?Where
Globetrotters Gaga
Great Falls Angel
Great Falls Niagra/Yosemite/Angel
Great Falls Iguazu
Henna
Jupiter
Kingswood Torch
Kiwi Fern
Kong Asst
Kong Jr Asst
LeFreak new 21
Main St. 5th Ave
Main St. Abbey Rd
Main St. Alligator Alley
Main St. Beale St
Main St. Ocean Dr
Main St. Oxford St.
Main St. River Walk
Main St Rodeo Dr
Main St Wall St
Mint Mocha
Oxblood
Party Time Pink Fizz
Peter's Wonder
Pinkplosion
Pistachio Nightmare
Purple Heart Trailing
Redhead
Saturn
Shiny Shoes 21 NEW
Sky Fire
Solar Eclipse
Solar Flair
Solar Sunrise
Stained Glass Works Crown Jewel
Stained Glass Works Presidio
Stained Glass Works Rosette Asst
Stained Glass Works Royalty
Stained Glass Works Velvet
TN Asst Brt Spark/Ele.Slide/Marak
TN Electric Slide
TN Marrakesh
TN Pink Poodle
TN WFireAsst Blaze/Flickr/SmRose
Tidbits Tammy
Tilt a Whirl
Trailing Plum
Under the Sea Coral Copper
Under the Sea Pink Reef
Wildfire - Blaze
Wildfire - Ignition
Cordyline
Can Can
Red Star
Salsa
Torbay Dazzler
Cuphea
Floriglory Diana
Floriglory Mix
Honeybells
Vermillionare-Fire Cracker
Dahlia
Hypnotica Lullaby Asst
Hypnotica Painter Asst
Labella Mag Isabella Asst
XXL Sunrise
Dichondra
Silver Falls
Silver Nickel Vine
Dipladenia More Bush Type
Madinia Asst DrkPink/Red/Pink
Mandevilla
Asst Bella Pink/Red/White
Evolvulus
Beach Bum Blue
Hawaiian Blues
Fern
Boston
Tropical Asst Kim/Boston/Brake
Fuchsia
AngEarAsst Casca/Dainty/DblRed
Autumnale
Cora Bells Rose Purple
Dark Eyes Trailing
Dollar Princess UPRIGHT
El Camino UPRIGHT
Gartenmeister UPRIGHT
Marinka TRAILING
Neon/Wht Windchime UPRIGHT
Pink Marshmallow
Southgate
Swingtime
Upright Arroyo Grande
Upright Asst Bari/Jol-Nancy/Reins
Upright AsstArroyo/Nantea/Rgran
Upright Collection
Winston Churchill UPRIGHT
Gaura
Stratosphere Pink Picotee 14"
Stratosphere White
Gazania
Giant Red Bronze
Giant Tropical Summer 17 Each
Giant Violet Becolor
Giant Yellow Red Stripe
Brocade Assortment Malmborg
Attar of Roses
Brocade Vancouver Centennial
Chocolate Asst Apric/Cherry/Pink
Chocolate Apricot
Chocolate Cherry
Chocolate Dragon Fruit
Citriodorum (SC)
Citronella
Calliope Lg Salmon
Calliope Med Crimsn Flame
Calliope Med Rd Drk
Concolor Lace (SC)
Fantasia Dark Red
Fireworks Asst BiColor/Pink/RedW
Galaxy Red Dark
Galaxy White
Glitterati Diva Queen 21 NEW
Ivy League Salmon
Ivy League White
Ivy Precision Burgundy
Ivy Precision Red
Lady Plymouth (SC)
Lemona (SC)
New Varieties Malmborg Page81
Novelty
Orange Fizz (SC)
UniqueMalmborg Page81
Variegated Asst
Zonal Americana White Splash
Zonal Flower Fairy Berry
Zonal Glitter Orange
Zonal Glitter Pink
Zonal Rocky Mntn Lavendar
Zonal Rocky Mntn Salmon
Zonal Tango Wht Splash
Geranium - Regal
Aristo Black Velvet
Elegance Purple Majesty
Gerbera Daisy
Garvinea Sweet Sunshine Asst
Grasses
Fireworks
Isolepsis Wi-Fi Livewire
Purple Fountain Rubrum
Red Rooster
Stipa Mexican Feather
Vertigo Pennisetum Qt Linear
Helichrysum
Licorice /miniature
Licorice Splash
Licorice White
Silverstar
Impatiens/Double
Fiesta Appleblossum Dbl
Fiesta Burgundy Dbl
Fiesta Orange Deep
Fiesta Purple
Fiesta Salsa Red
Fiesta Sparkler Cherry
Silhouette Rose Star
Impatiens/ NGI Infinity
Sunpatiens Comp Coral Ht
Sunpatiens Comp Pink Blu
Sunpatiens Comp Pink Candy
Sunpatiens Comp Rose Glow
Exotic Patchwork Cosmic Orange
Exotic Patchwork Pink Sh
Sonic Orange
Sonic Pink Magic Canx 2nd Order
Sonic Sweet Orange
Sonic Sweet Purple
Sonic Sweet Red
Super Sonic Liliac
Super Sonic Magenta
Super Sonic Orange Ice
Super Sonic Red
Super Sonic Salmon
Super Sonic Sweet Cherry
Super Sonic White
Sunpt Vigorous Shell Pink
Sunpt Vigorous Tropical Orange
Sunpt Vigorous Tropical Salmon
Sunpt Vigorous Tropical White
Sunpt Vigorous White
Wild Romance Blush Pink
Wild Romance Red
Wild Romance White
Ipomoea/Potato Vine
Kelly Ray
Marguerite
Midnight Lace Illusion
SC Bewitched Green with Envy
Solar Power Black
Solar Power Lime Heart
Solar Power Lime
Solar Power Red Heart
Sweet Georgia Green Lt Heart
Treasure Island Manihi
Ivy
Hedera Modern Times
Hedera Teardrop
Senecio German Ivy Var
Senecio German
Lantana
Bandolero White
Bloomify Red
Hot Blooded Red
Landmark Rose Snrse
Lavendar Trailing
Lucky Yellow
New Gold
Lobelia
Early Springs Blue Dk
Early Springs Blue Sky
Early Springs Magenta
Lobularia
Easy Brzy Pink
Easy Brzy Purple
Easy Brzy White
Loposperfmum
Compact Rose
Compact White
Wine Red Trailing
Lysimachia
Creeping Jenny Goldilocks
Sunburst
Nemesia
Angelart Asst Banana/Peach/Rasp
Osteospermum
Daisy Falls Asst Pink/Pur/Amethyst
Zion Morning Sun Yellow
Pentas
Star Cluster Rose/Violet/White
Pericallis
Senetti Blue Bi/Magenta Bi/Salmon
Portulaca Colorblast TRAIL 16"
Colorblast BiColor Asst
Colorblast Watermelon Punch
Hot Shot Pink Grapefruit
Nano Fuchsia
Scaevola
Bombay Pink
Whirlwind Blue 21 where 102 from
Whirlwind White
Streptocarpus
Lady Slippers Yellow PK Cap
Strobilanthus Persian Shield
Succulents
Combo Chic Charms
Combo Coastal Sunset
Combo Coral Reef
Combo Sand Castle
Combo Sea Urchin
Combo Sun Sparkler
Combo Tidal Wave
Gators and Crocs
Golden Nugget
Mesa Asst
Mohave Asst
Sedona Asst DGI
Sedum Collection
Succulent Collection
Sunsparkler Angla Tcup
Yuma Asst
Superbells/Calibrachoa
Apricot Callie
Blackcurrent Punch
Bumble Bee Blue
Bumble Bee Orange
Bumble Bee Pink
Cabaret Blue Midnight
Cabaret Diva Orange
Cabaret Good Night Kiss
Cabaret Lemon Yellow
Cabaret Orange
Cabaret Pink Lt Kiss
Cabaret Pink Star
Cabaret Red
Cabaret White Bright
Cabaret Yellow Dp
Callitastic Indigo
Candy Shop Chocloate
Candy Shop Fancy Berry
Candy Shop Grape Splash
Candy Shop Pixie Stx Mix
Chameleon Sunshine Berry
Colibri Cherry Lace
Double Amber
Double Amethyst Neo
Double Deep Yellow Mni Famous
Double Love Swept Dbltt 21-102?
Double Orange Tastic
Double Red
Double Ruby
Double Wht + Pink + Whrl
Dreamsicle
Evening Star
Lemon Slice
Mini Famous Neo Lava Red + Eye
Mini Famous Neo Vampire
Over Easy
Pomegranate Punch
Skywalker
Tropical Sunrise
Watermelon Punch
Supertunia - Petunia
Amore King of Hearts
Amore Queen of Hearts MND 15"
Amore Heart and Soul
Amore Purple Heart
Black Cherry 21 Remove 102?
Blanket Midnight Velvet
Blanket Lemon Glow
Blanket Red
Blanket Rose Star
Bordeaux
Cascadia Semi-Trailing 14"
Cascadia Autumn Mystery
Cascadia Bicolor Cabernet
Cascadia Indian Summer
Cascadia Purple Ice
Cascadia Pitaya
Cinnnamon Premium
Colorworks
Pink Radiance
Pink Star
Violet Star
Crazytunia Mounding 12"
Crazytunia Bitter Lemon
Crazytunia Blackberry Jam
Crazytunia Blackberry Cheesecake
Crazytunia Black Mamba
Crazytunia Blue Ice
Crazytunia Cherries Jubilee
Crazytunia Cosmic Pink
Crazytunia Cosmic Purple x 2
Crazytunia Frisky Purple
Crazytunia Lucky Lilac
Crazytunia Passion Punch
Crazytunia Peach Bellini
Crazytunia Sugar Beet
Crazytunia Tiki Torch
Dekko Banana
Double Sugar Plum
Double Chardonnay
Double Zinfandel
Glacier Sky
Glamoflage Grape
Good and Plenty
Cannonball Blue
Cannonball Pink Flamingo
Cannonball Raspberry Stripe
Cannonball Red
Cannonball White
Headliner Mounding 16"
Headliner Crystal Sky
Headliner Electric Purple Sky
Headliner Saturn Sky
Headliner Night Sky
Headliner Pink Sky
Headliner Starry Sky Burgundy
Latte
Limoncello
Littletunia Rose
Lovie Dovie
Mini Vista Indigo
Mini Vista Pink Star
Mini Vista Violet Star
Potunia Mounding 8"
Potunia Cappuccino
Raspberry Rush
Royal Velvet
Splash Dance
Bolero Blue
Magenata Mambo
Purple Polka
Starlet Heartbeat MND + TRAIL 12"
Starlet Salmon Red Vein
Starlet Velvet Blk MOUND 10"
Surprise Sparkle Red
Sweetunia Upright 12"
Sweetunia Fiona Flash
Sweetunia Johnny Flame
Sweetunia Suzie Storm
Trailing Blue No Deadhead
Vista Bubblegum
Vista Snowdrift
Thumbergia
Orange
White with Black Eye
Torenia
Moon Magenta
Moon Purple
Summer Wave Blue Deep
Summer Wave Bouq Rose
Summer Wave Violet
Tradescantia
Wandering Jew Purple
Zebra Collection
Verbena
Lanai Blue
Lanai Candy Cane
Lanai Peach
Lanai Royale Purple Eye
Lanai Twister Pink
Lanai Twister Purple
Lanai Twister Red
Lanai Twister Up Rose
Meteor Shower 36" TALL CNTR
Royale Peachy Keen
Royale Plum Wine
Royale Red
Voodoo Burg Star
Voodoo Star Asst
Vinca
Cora Cascade Mix
Major Expoflora Vine
Quasar Dp Space Blue
Quasar Orange
Quasar Plum Swirl
Quasar Raspberry Swirl
Quasar Salmon Target
Variegata Vine
Confetti Combo
Easter Basket
Evening Safari
Garden Play Date
Marvel Treasure
Peppermint Candy
Still Water Safari
Kwik Combo
Best Friends Sunpatiens
Curb Appeal
Fire and Ice
Picotee Passion
Pink Prism
Spring Breeze
Summer Salsa
Walk of Stars
Mix Masters
Bejeweled
Big Flirt
Eye Caramba
Gimme Some Sugar
Heartland Improved
Lucky Charm
Rush Hour
Spring Showers
Summer Cocktail
Streamliner
Above Beyond
Bermuda Skies
Fruit Salad
Lilac Festival
Sunglasses
TrixiLiner
Ball Game
Batting Eyes
Berry Daring
Cajun Flare
Charged up Cherry
Chemical Attractant
Cherry Kiss DGI
Double Date
Double Delight
Flirtini
Geisha Girl
Gold and Bold
Hotter Than You
La Bomba
Lip Sync
Lollipop
Love Song
Nightfall
Party Favor
Pop The Bubbly
Prime Time
Raspberry Sorbet DGI
Salt Water Taffy
Skys The Limit
Starlight Starbright
Strawberry Shortcake
Sunset
Twinkle Star
Who Knew Orleans
You Pinked My Interest